2x2
Frame, roof, 3 walls, cover
Model T4: PLN 1179

Model H35: PLN 1469

3x2
Frame, roof, 3 walls, cover
Model T4: PLN 1379

Model H35: PLN 1709

3x3
Frame, roof, 3 walls, cover
Model T4: PLN 1339

Model H35: PLN 1749

Model H45: PLN 1999

Model A40: PLN 2149

Model A40H: PLN 2,600

3x4.5
Frame, roof, 3 walls, cover
Model T4: PLN 1529

Model H35: PLN 1939

Model H45: PLN 2,219

Model A40: PLN 2,450

Model A40H: PLN 3,100

3x6
Frame, roof, 3 walls, cover
Model T4: PLN 1659

Model H35: PLN 2089

Model H45: PLN 2609

Model A40: PLN 2,800

Model A40H: PLN 3,100
Our own sewing room is a guarantee of quality!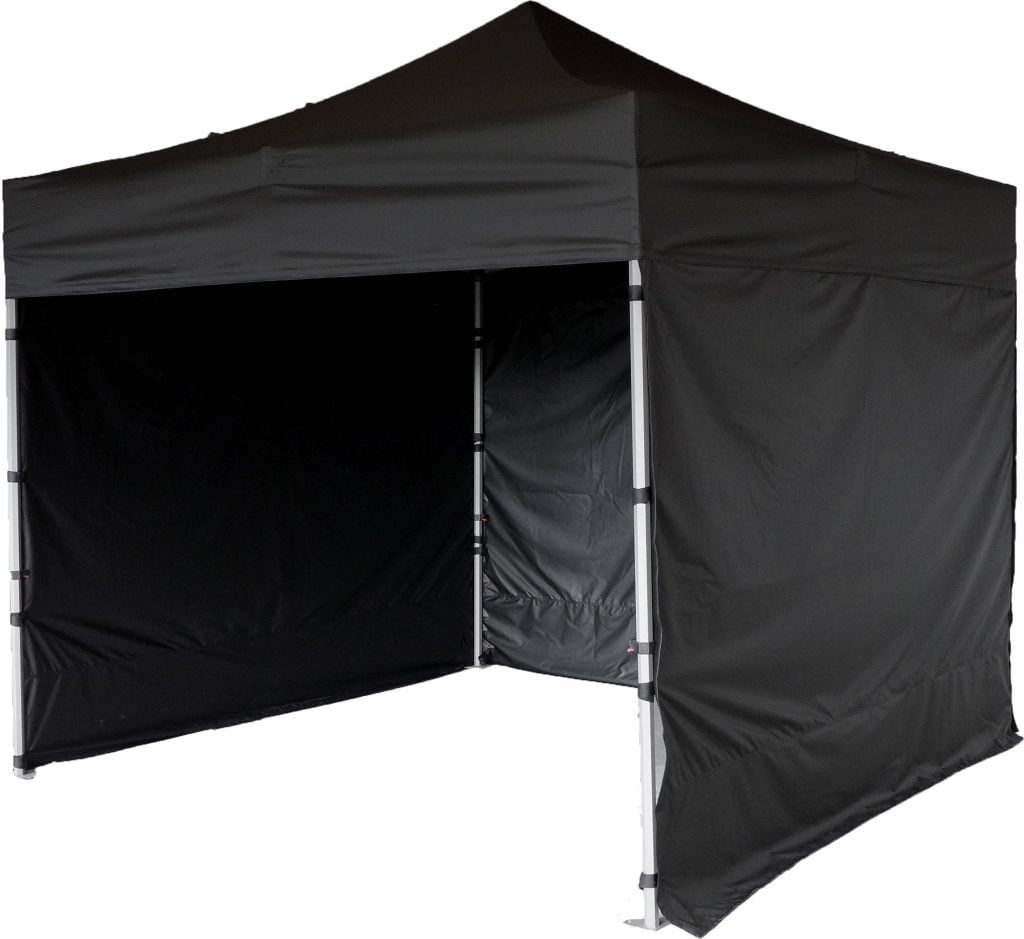 The polyester from which we sew is a material certified by the Textile Institute. It is a fabric resistant to creases, tearing and friction, resistant to moisture and perfect for printing. THE FAIRING HAS A HEIGHT OF 50CM!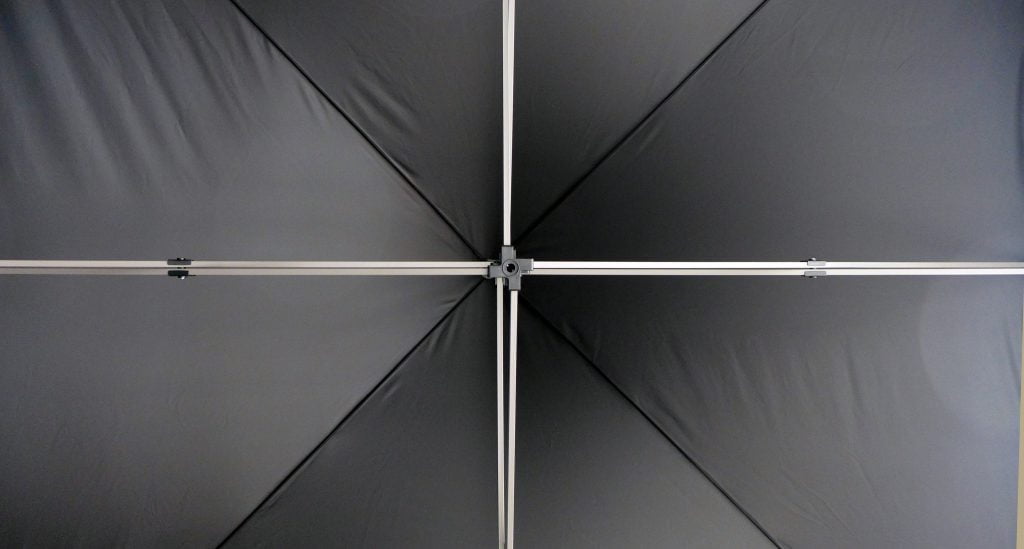 For sewing, we use a high weave polyester fabric with an extra 
PU impregnation. The weight of the fabric is 230g/m2 (+/- 10g). We have it available in 22 colors. Colors can be freely mixed 🙂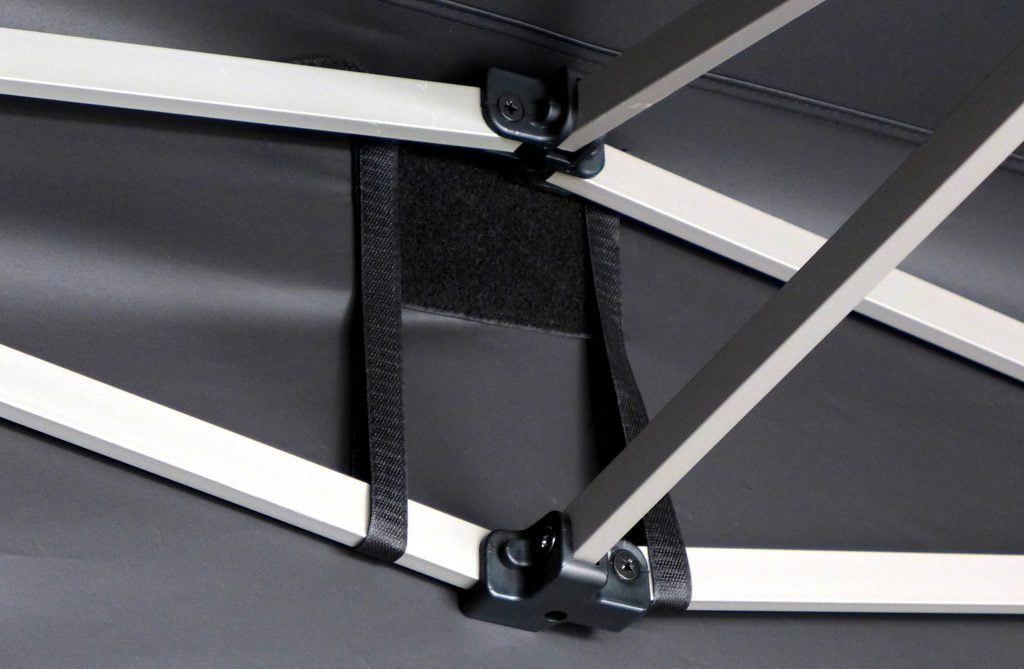 Each roof is equipped with additional tensioners to always look professional. Thanks to them, the fairing does not bend into an arc, and the cover retains all angles.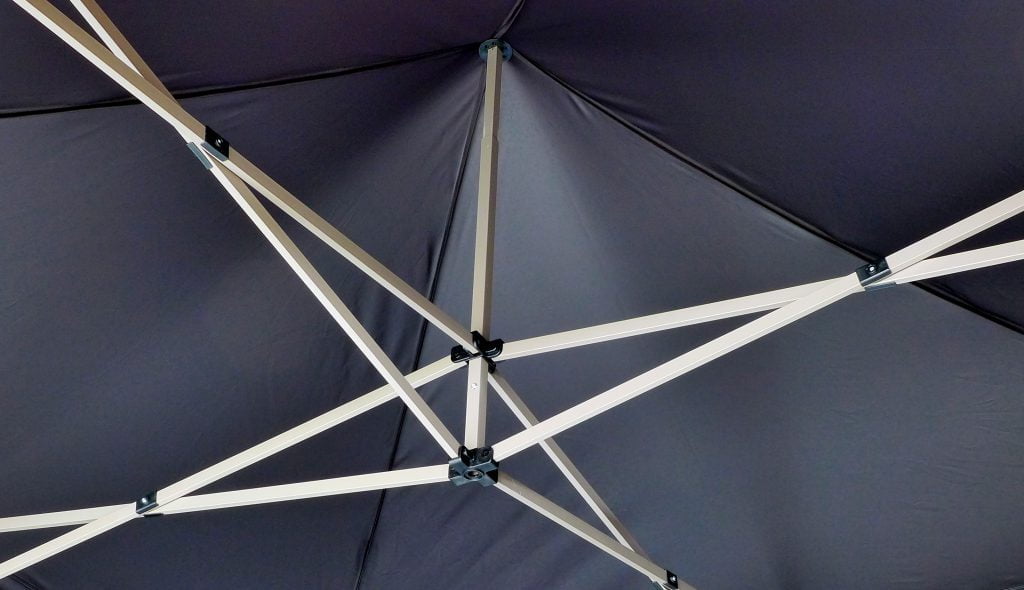 We offer a completely new way of sewing tents, unheard of from any other supplier. Our tents stand out from the rest and attract attention.
Insanely rich color palette!
You can choose from as many as 22 colors - thanks to which you can easily choose a tent for your needs. Some colors are our trademark - you will not find them in other manufacturers. Delivery time is only 2-3 working days from placing the order!